ESC Congress 2023 is fast approaching, and your contribution is key. Your cardiac society's presence and contribution in the Global Community Area, whether it be a stand or a session, is important to us. We are looking forward to the enthusiasm and cooperation that are important parts of this area.

All presentations on the Global Stage will be live and also streamed via the digital congress platform. Information on sessions will be available on the ESC Congress 2023 online platform and in the Global Community agenda. Some sessions will be in local language because this is indeed, an area for you, our global community, and it is your members that we want to serve. Our aim is to bring the science of ESC Congress to your country.

With our best wishes,
Christophe Leclercq, FESC
ESC Vice Presidents

Massimo Piepoli, FESC

Promotional Toolkit available

In order to foster the visibility of the Daily Highlights, spread the word with this promotional toolkit via your newsletters, website and social media. Have a look at the video!
The Toolkit contains images, banners and a powerpoint slide for the Daily Highlight sessions and banners for the Global Community Area. We thank you in advance for your help in promoting this area which shows the diversity and extent of ESC science.


Meetings on site in Amsterdam



Looking forward to continuing our discussions and projects:

National Cardiac Society Presidents meeting: Sunday, 27 August, 10:30 -11:30
NCS Permanent Staff Debrief meeting: Monday, 28 August, 09:00 - 10:00

Workshops

NCS Permanent Staff workshop - Membership: Friday, 25 August, 15:00 - 16:00
NCS Permanent Staff workshop - Congress-Industry Funding: Friday, 25 August, 16:30 - 17:30
NCS Permanent Staff workshop - Patient Forum: Sunday, 27 August, 17:00 - 18:00

Registration vouchers
Your registration voucher is already in your dedicated section in Box together with the registration vouchers for your young members, if you haven't already accessed them.

Take the train

The Swedish Society of Cardiology has suggested a greener option for travel to ESC Congress in Amsterdam. Read about the initiative that aims for an environmentally friendly train trip to the congress - with networking and discussion on board!

NEW: A night train, "the European Sleeper", is now available between Brussels and Berlin, stopping in Amsterdam three times a week. Prices start at €49.

All details can be found in the travel section.

Please continue to share the congress registration link with your members and use the congress promotional toolkit.

Apply before 1 September

The ESC has exciting opportunities in its two heart failure journals. Your application may help define the future publication of heart failure knowledge and science. Apply via the links below:

National Cardiac Society Presidents and the ESC call for cardiovascular health plans

ESC President, Franz Weidinger, was joined by presidents of the Belgian, Croatian, Czech, Slovenian, Spanish and Polish cardiac societies yesterday at a meeting hosted by the Czech Ministry of Health and the Czech Alliance for Cardiovascular Diseases. The presenters shared data underlining the need for CV health plans at every level of policy making, and shared best practices from those who are already succeeding in creating national CV health plans.

Challenges in cardiovascular health in Portugal

MEP Maria da Graça Carvalho (EPP, PT) visited Portugal to see first-hand the work of cardiologists and explore ways to tackle cardiovascular disease. The visit, titled "Challenges in Cardiovascular Health in Portugal," was organised by the Portuguese Society of Cardiology and held on Friday, 23 June in Lisbon. This visit is part of the ESC's Cardiopolicy initiative that aims for a national plan to improve cardiovascular health in each country and reduce deaths from cardiovascular disease.

Healthy mobility: the European Parliament calls to double cycling in Europe by 2030

The European Parliament has passed a resolution calling for the European Commission to develop a European cycling strategy to promote the widespread adoption of this healthy, quiet and carbon-neutral mode of transport, all aims that the ESC actively supports. The goal is to effectively double the total distance covered by cycling in Europe by the year 2030. Watch the video.

Reflecting diverse professional backgrounds

This introductory curriculum supports the development of core clinical skills with a focus on patient-centred care. Designed to enhance engagement and active learning, the curriculum is a sound basis for a career in the field of cardiovascular care.

This 2023 update reflects the diverse professional backgrounds of our members, including nurses, allied health professionals, and healthcare scientists. Share with your members.

Call for contributions

Thanks to everyone who has collected data and sent it back to us. We appreciate all the support and collaboration regarding this important project. The dataset from each country is highly valuable and we hope to hear back from the remaining countries shortly, ensuring that all the affiliated countries are part of this study.

The Atlas Team is happy to provide assistance with any questions or concerns you may have regarding the questionnaire that you received.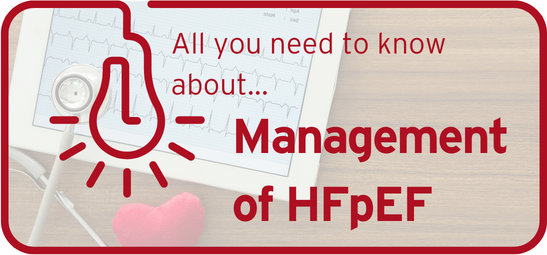 Our Diversity Is Our Strength